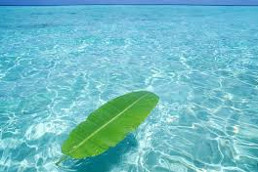 1. Do not talk while relieving yourself, unless there is a need to speak. [1]
عن أبي هريرة رضي الله عنه قال قال رسول الله صلى الله عليه وسلم لا يخرج اثنان إلى الغائط فيجلسان يتحدثان كاشفين عورتهما فإن الله عز وجل يمقت على ذلك (مجمع الزوائد، الرقم: 1021) [1]
Hazrat Abu Hurairah (radhiyallahu 'anhu) reports that Hazrat Rasulullah (sallallahu 'alaihi wasallam) said, "Two people should not go to relieve themselves at a place where both sit together while relieving themselves and speak to each other with their satr (private parts) exposed, for certainly Allah Ta'ala greatly dislikes this."
2. While in the toilet, do not make any zikr verbally. If you sneeze, do not say, "alhamdulillah". However, you may recite "alhamdulillah" in your heart. If someone makes salaam to you, do not reply to the salaam.[3]
3. Do not eat or drink in the toilet.[4]
---
[1] عن ابن عمر رضي الله عنهما أن رجلا مر ورسول الله صلى الله عليه وسلم يبول فسلم فلم يرد عليه (صحيح مسلم، الرقم: 370)
(ولا يتكلم إلا لضرورة) لأنه يمقت به (مراقي الفلاح صـ 52)
[2] رواه الطبراني في الأوسط ورجاله موثقون (مجمع الزوائد، الرقم: 1021)
[3] ولا يتكلم ولا يذكر الله تعالى ولا يشمت عاطسا ولا يرد السلام ولا يجيب المؤذن فإن عطس يحمد الله بقلبه ولا يحرك لسانه (الفتاوى الهندية 1/50)
عن جابر بن عبد الله أن رجلا مر على النبي صلى الله عليه وسلم وهو يبول فسلم عليه فقال له رسول الله صلى الله عليه وسلم إذا رأيتني على مثل هذه الحالة فلا تسلم علي فإنك إن فعلت ذلك لم أرد عليك (سنن ابن ماجة، الرقم: 352 )
[4] إن هذه الحشوش محتضرة (سنن أبي داود، الرقم: 6)
 ولا يطيل القعود على البول والغائط (الفتاوى الهندية 1/50)