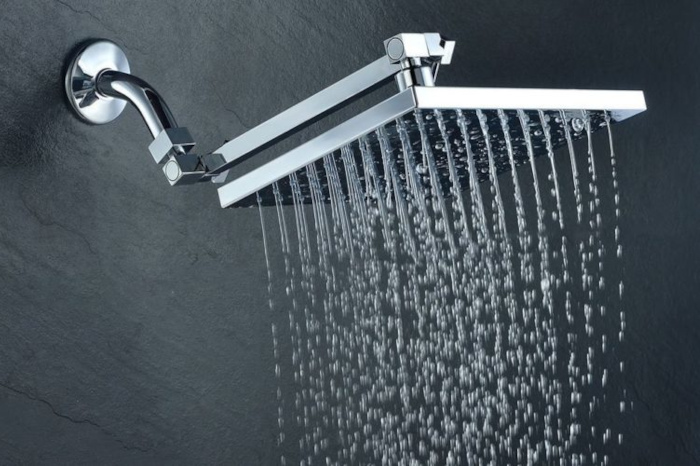 1. Do not take too long in the bathroom, especially if it is a common bathroom which others also use.[1]
2. Do not mess the bathroom with unwanted hair.[2]
3. Be considerate when using hot water. Do not use so much that those coming after you are inconvenienced by not having enough hot water.[3]
4. After bathing, it is preferable to allow the body to dry on its own without wiping it with a towel. However, if there is a need to use a towel to dry the body, it will be permissible to do so.[4]
5. Hasten to cover the body after bathing.[5]
6. Do not urinate in the shower.[6]
---
[1] اتفق أصحابنا وغيرهم على ذم الإسراف في الماء في الوضوء والغسل وقال البخاري في صحيحه كره أهل العلم الإسراف فيه والمشهور أنه مكروه كراهة تنزيه وقال البغوي والمتولي حرام (المجموع شرح المهذب ٢/١٥٢)
[2] يحرم الانتفاع بشعر الآدمي وسائر أجزائه لكرامته بل يدفن شعره وظفره وسائر أجزائه (المجموع شرح المهذب ٣/١٠٣)
[3] عن عبد الله بن عمرو رضي الله عنهما عن النبي صلى الله عليه وسلم قال المسلم من سلم المسلمون من لسانه ويده والمهاجر من هجر ما نهى الله عنه (صحيح البخاري، الرقم: ١٠)
[4] كذا يسن … وترك نفض وتنشف (تحفة المحتاج ١/٢٩٧)
[5] عن زرعة بن مسلم بن جرهد الأسلمي عن جده جرهد قال مر النبي صلى الله عليه وسلم بجرهد في المسجد وقد انكشف فخذه فقال إن الفخذ عورة هذا حديث حسن ما أرى إسناده بمتصل (سنن الترمذي، الرقم: ٢٧٩٥)
[6] عن عبد الله بن مغفل أن النبي صلى الله عليه وسلم نهى أن يبول الرجل في مستحمه وقال إن عامة الوسواس منه (سنن الترمذي، الرقم: ٢١)