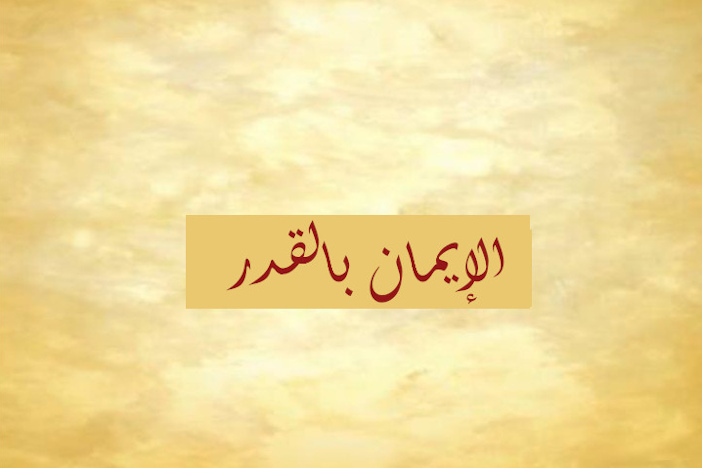 1. Taqdeer refers to the absolute and complete knowledge of Allah Ta'ala. In other words, Allah Ta'ala has complete knowledge of everything and every occurrence, whether good or bad, or whether the past, present or future, before its occurrence.[1]
2. Allah Ta'ala has given human beings the ability to do good deeds or bad deeds. For the good deeds they carry out, they will be rewarded, and for the bad deeds they carry out, they will be punished, unless Allah Ta'ala forgives them.[2]
3. All conditions, whether favourable or unfavourable, are from Allah Ta'ala alone. Therefore, a believer should neither be boastful over any favour he enjoys nor should he complain and be displeased over any misfortune that he suffers. He should be grateful for the favours Allah Ta'ala bestows him with and be patient at the time of difficulty or misfortune.[3]
---
[1] خلق الله تعالى الأشياء لا من شيء وكان الله تعالى عالما في الأزل بالأشياء قبل كونها وهو الذي قدر الأشياء وقضاها ولا يكون في الدنيا ولا في الآخرة شيء الا بمشيئته وعلمه وقضائه وقدره وكتبه في اللوح المحفوظ ولكن كتبه بالوصف لا بالحكم. والقضاء والقدر والمشيئة صفاته في الأزل بلا كيف يعلم الله تعالى المعدوم في حال عدمه معدوما ويعلم أنه كيف يكون إذا أوجده ويعلم الله الموجود في حال وجوده موجودا ويعلم أنه كيف فناؤه ويعلم الله القائم في حال قيامه قائما وإذا قعد علمه قاعدا في حال قعوده من غير أن يتغير علمه أو يحدث له علم ولكن التغير والاختلاف يحدث عند المخلوقين (الفقه الأكبر صـ ٣٩)
[2] وَ ہَدَیۡنٰہُ  النَّجۡدَیۡنِ  (سورة البلد:١٠)
فَمَنۡ یَّعۡمَلۡ مِثۡقَالَ ذَرَّۃٍ خَیۡرًا یَّرَہٗ ؕ﴿۷﴾ وَ مَنۡ یَّعۡمَلۡ مِثۡقَالَ ذَرَّۃٍ  شَرًّا یَّرَہٗ  (سورة الزلزال: ٨)
(جميع أفعال العباد من الحركة والسكون)  أي على أي وجه يكون من الكفر والإيمان والطاعة والعصیان (كسبهم على الحقيقة) أي لا على طريق المجاز في النسبة ولا على سبيل الإكراه والغلبة بل باختبارهم في فعلهم بحسب اختلاف أهوائهم وميل أنفسهم فلها ماکسبت و عليها ما اكتسبت (شرح الفقه الأكبر صـ ٤٩)
[3] اَیۡنَمَا تَکُوۡنُوۡا یُدۡرِکۡکُّمُ الۡمَوۡتُ وَ لَوۡ کُنۡتُمۡ  فِیۡ  بُرُوۡجٍ مُّشَیَّدَۃٍ ؕ وَ  اِنۡ تُصِبۡہُمۡ حَسَنَۃٌ  یَّقُوۡلُوۡا ہٰذِہٖ مِنۡ عِنۡدِ اللّٰہِ ۚ وَ اِنۡ تُصِبۡہُمۡ سَیِّئَۃٌ یَّقُوۡلُوۡا ہٰذِہٖ مِنۡ عِنۡدِکَ ؕ قُلۡ کُلٌّ مِّنۡ عِنۡدِ اللّٰہِ ؕ فَمَالِ ہٰۤؤُلَآءِ الۡقَوۡمِ لَا یَکَادُوۡنَ یَفۡقَہُوۡنَ حَدِیۡثًا (سورة النساء: ٧٨)
عن صهيب قال قال رسول الله صلى الله عليه وسلم عجبا لأمر المؤمن إن أمره كله خير وليس ذاك لأحد إلا للمؤمن إن أصابته سراء شكر فكان خيرا له وإن أصابته ضراء صبر فكان خيرا له (صحيح مسلم، الرقم: ٢٩٩٩)